Claxton Logistics Services (Claxton), is a VA-certified Service Disabled Veteran-Owned Small Business (SDVOSB), providing comprehensive technical support services to Dept. of Defense (DoD) and Federal civilian customers. Incorporated in the Commonwealth of Virginia (VA) in 2007, Claxton's scope of service offerings includes: Education and Training; Acquisition & Program Support; Life Cycle Logistics; Facilities Operations; Audio-Visual Services; and Administrative Support.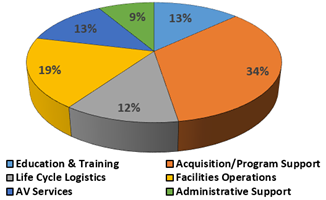 Claxton supports all branches of the Armed Services, US Coast Guard, IRS, GSA, and the VA. Our support to Marine Corps organizations includes the Training and Education Command (TECOM); Warfighting Laboratory (MCWL); Combat Development and Integration (CD&I); Marine Corps Systems Command (MCSC); Headquarters Marine Corps, Installations and Logistics (I&L), and Marine Corps Logistics Command (LOGCOM). Claxton proudly employs ~140 technical support staff.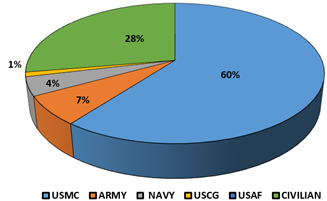 Claxton's headquarters office in the Quantico Corporate Center (QCC) features six rentable State-of-the-Art conference and training rooms configurable for 10-100+ personnel. Each room is equipped with WI-FI, HD Monitors, Projectors, White Boards, and Interactive meeting/conference capabilities.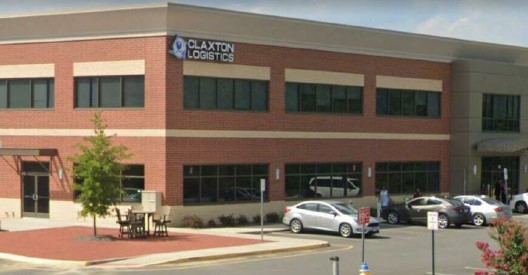 Asset Management | Consolidated Storage Solutions
Doctrine Development | Manpower & Training Analysis
DODI 5000.02 Acquisition & Program Mgmt.
Life Cycle Logistics Planning
Supply Chain Operations
Administrative & Technical Services
Base Operations | Facilities Support
AV Equipment Installation
Defense Studies & Analysis
Operations Research | Systems Analysis
Education, Training & Curriculum Development
DoD | Federal Financial Management
Our capabilities include, but are not limited to: NAICS 334xxx | 541xxx | 561xxx | 611xxx services in PSC Codes Rxxx | Uxxx | Bxxx | Dxxx | Nxxx.
We take pride in our work and seek to provide Quality in all that we do. Our work is not only a reflection of Claxton as a company, but of each of us as individuals. We are committed to providing our customers with Program Management, Analytics, Training, Logistics, Acquisition and Operational Logistics Support, Total Life Cycle Management, Conference Support, Human Capital Strategic Planning, Professional Services, and Staff Augmentation support. We help our customers meet their critical mission requirements by providing engaged leadership and skilled employees, who focus on continuous improvement, quality control, and providing the highest quality services. We support delivery of these services and consistent quality through ongoing monitoring, measurement, and analysis of our Quality Management System and believe these commitments will result in an ethical reputation and corporate culture of innovative problem solvers who exceed our customer's expectations.